Photo Club – Cherry blossoms in full bloom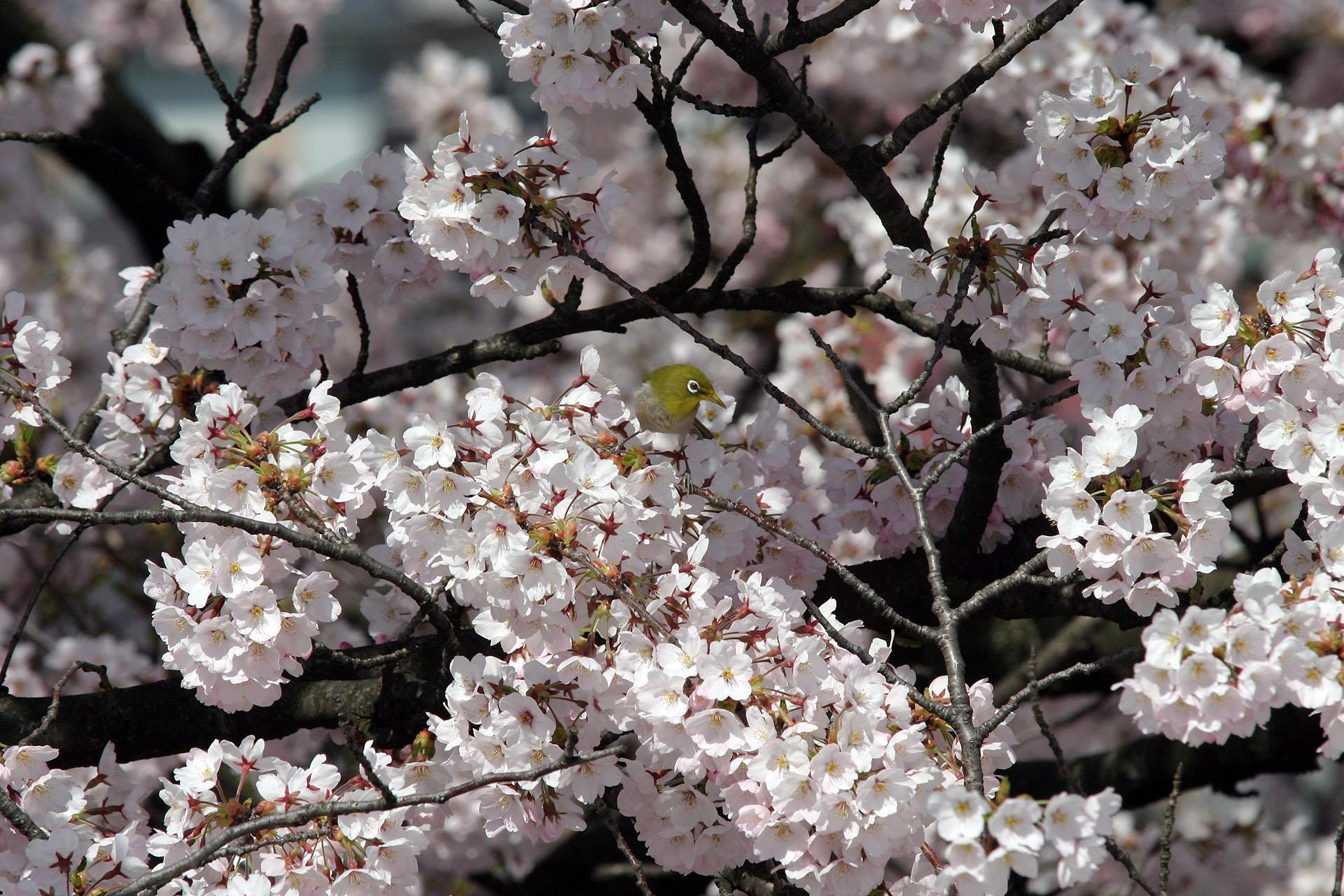 Thanks to the warm weather today, cherry blossoms located in front of our brewery are in full bloom before we know it!
Allured by the sweet smell of cherry blossoms, a pretty visitor comes to see it. It is very relaxing moment to see the flowers with the singing of Japanese white-eye.
How about drinking Takashimizu under the blooming cherry blossoms with a pretty Japanese white-eye?