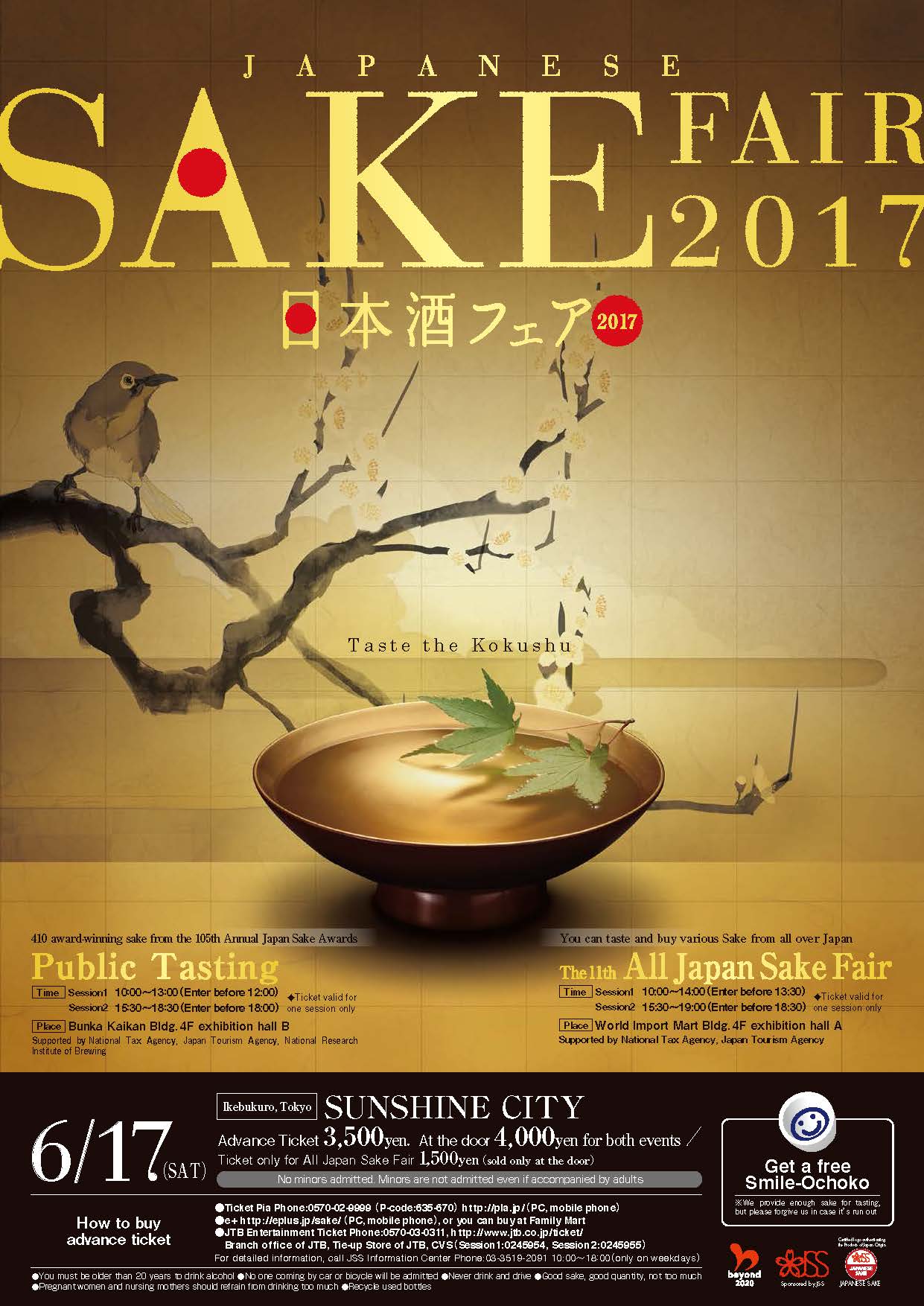 "Japanese Sake Fair 2017" presented by Japan Sake and Shochu Makers Association will be held at Sunshine City, Ikebukuro Tokyo on Saturday, June 17.
This is one of the biggest sake events which you can sufficiently enjoy the sake world in Japan and this is 11th time.
In this event, of course you can enjoy tasting and purchasing sake from 45 prefectures across Japan, and moreover, you can also enjoy some snacks which perfectly go well with sake, and seminars for learning and enjoying sake.
Tasting about 410 award-winning sake at 105th Annual Japan Sake Awards 2017 is also possible!
Why don't you enjoy tasting the finest fresh sake filled with the passion and skill of brewmasters all over Japan and find your favorite one?
Please enjoy supreme Takashimizu sake that Mr. Kato (Toji of Goshono brewery) devoted his passion and skill, too!
For further information…
https://www.japansake.or.jp/sake/fair/