【Winter Hot Spring in Akita】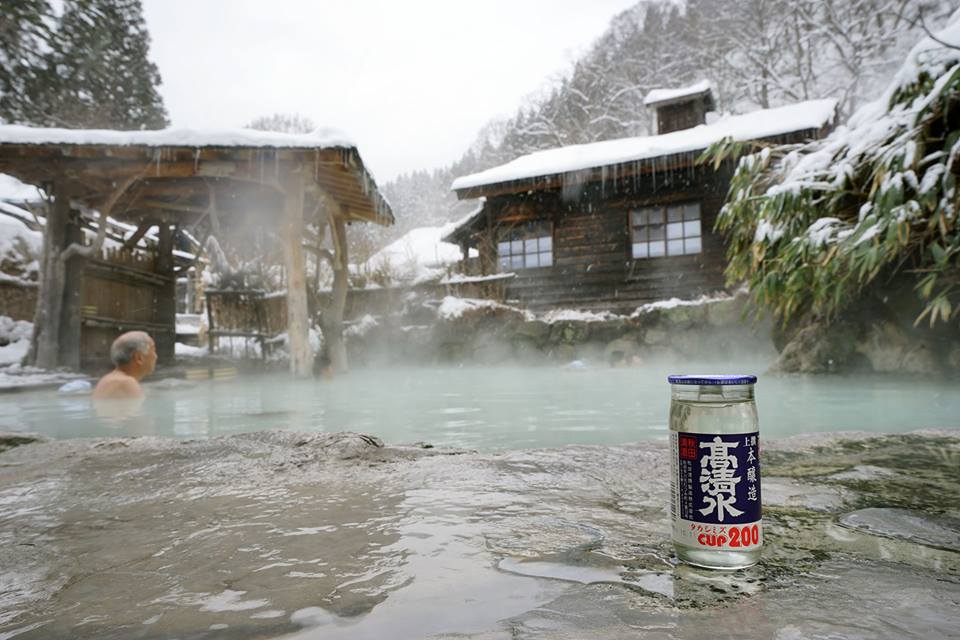 We had little snow until last month in Akita-city, but starting from this year, it began to snow and finally it changed into winter scene. When it is getting bitterly cold, we miss hot spring which warms not only our body but also heart. Don't you think that is nice idea to enjoy open-air hot spring with sipping sake?
In Akita, there are a lot of hot spring area where we can enjoy both open-air bath and snow scene. This photo was taken at "Tsuru-no-yu" which is famous for mixed bathing open-air hot spring in Nyuto hot spring area. Moreover in Akita, there are a lot of Japanese style hotels with a hot spring deep in snow such as "Hachiman-tai hot spring area" or "Aki-no-miya hot spring area" and so forth.
Please enjoy "winter of Akita" at hot spring when you visit Akita, and then please drop in Takashimizu brewery anytime.