【The questionnaire results of "AIU meets TAKASHIMIZU" ②】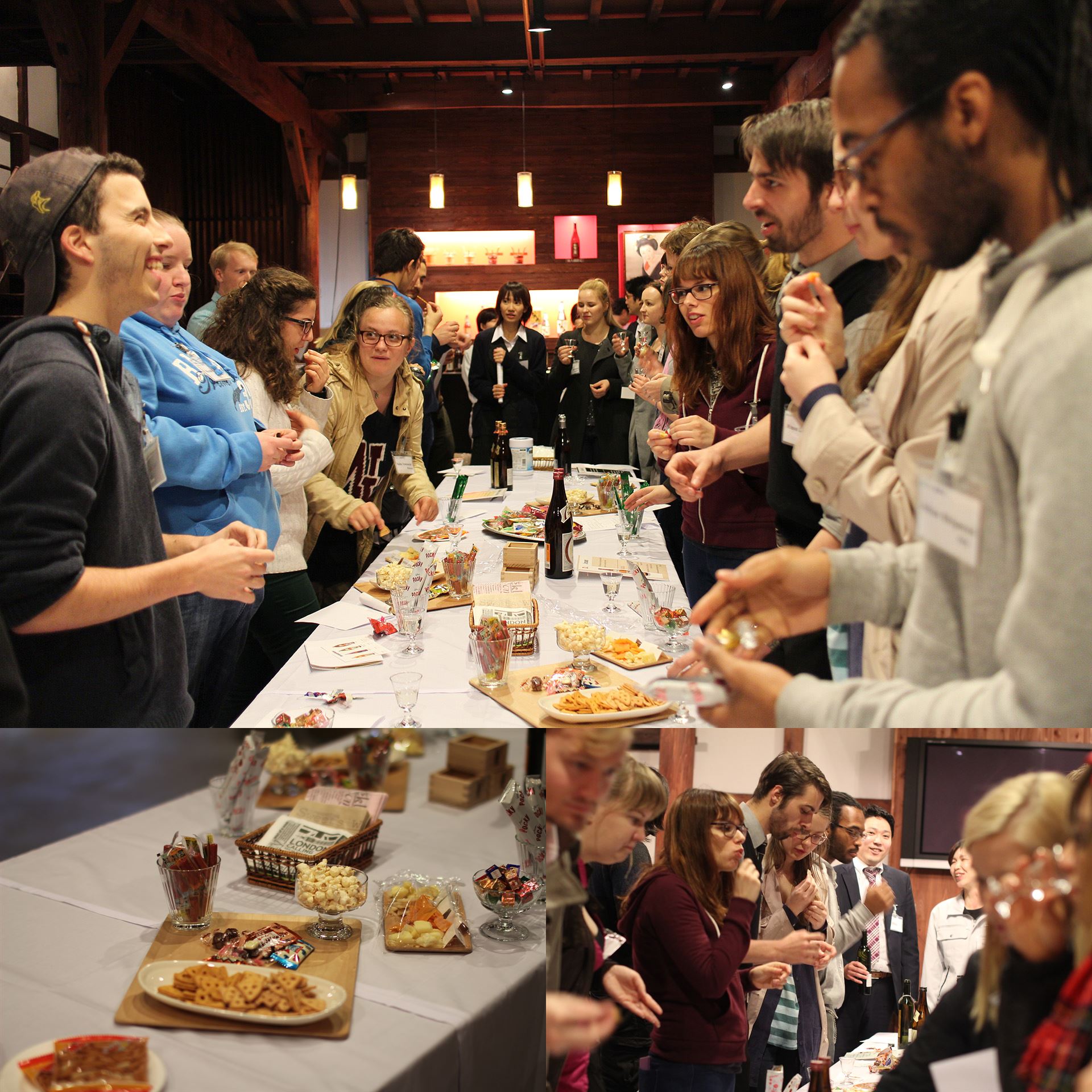 "AIU meets TAKASHIMIZU ~Let's enjoy sake!~" was the sake tour event which was held in Takashimizu brewery for international students of Akita International University. During this event, we asked them to answer the questionnaire about sake. We will introduce their opinions about "their local foods which go well with sake" this time.
Nuts, Carbonate, Fish (Kazakhstan)
Fish, Seafood (Sweden)
Cheese, Fried bread (Lithuania)
Jamon Serrano, Cheese, Salchichon (Spain)
Salmon, Cheese, Cookies, Reindeer meat (Finland)
California roll, Sushi roll, Chocolate, Sweets, Cheese, Bread (USA)
Tacos, Chicken wing (Mexico)
Sausage, Cheese (the Czech Republic)
Chou Tofu, BBQ, Fried chicken (Taiwan)
Cheese, fish, meat (UK)
Oriental foods (the Netherlands)
Salty foods, Peanuts, Jerky (Hong Kong)
Some are difficult to get in Japan, but why don't you enjoy sake with foods of various countries?